For the HWA and Mary Shelley Scholarships, the Committee is: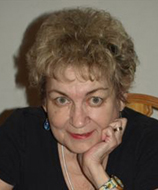 Marge Simon is married to Bruce Boston. Her works appear in publications such as DailySF Magazine, Pedestal, Urban Fantasist, and Bete Noire. She edits a column for the HWA Newsletter, "Blood & Spades: Poets of the Dark Side," and serves as Chair of the Board of Trustees. She won the Strange Horizons Readers Choice Award, 2010, and the SFPA's Dwarf Stars Award, 2012. She has won three Bram Stoker Awards ® for Superior Work in Poetry and has poetry in HWA's Simon & Schuster anthology Scary Out There (forthcoming in 2016). Marge also has poems in Darke Phantastique, Qualia Nous collections, Chiral Mad 3 and Spectral Realms, 2014-2015.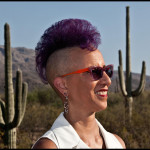 Linda Addison is the award-winning author of four collections: How To Recognize A Demon Has Become Your Friend (Necon E-Books), Being Full of Light, Insubstantial, Consumed, Reduced to Beautiful Grey Ashes and Animated Objects (Space & Time Books) and has published over 300 poems, stories and articles with work in Essence magazine, Asimov's Science Fiction magazine and the upcoming anthology Scary Out There (Simon Schuster). Linda is the only author with fiction in three landmark anthologies that celebrate African-Americans speculative writers: the award-winning anthology Dark Matter: A Century of Speculative Fiction (Warner Aspect), Dark Dreams I and II (Kensington), and Dark Thirst (Pocket Book). Her work has made frequent appearances over the years on the honorable mention list for Year's Best Fantasy and Horror and Year's Best Science-Fiction. Her site: http://www.lindaaddisonpoet.com/ .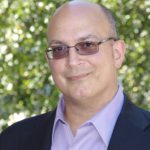 J.G. Faherty – A life-long resident of New York's haunted Hudson Valley, JG Faherty has been a finalist for both the Bram Stoker Award® (The Cure, Ghosts of Coronado Bay) and ITW Thriller Award (The Burning Time), and he is the author of 5 novels, 9 novellas, and more than 50 short stories. He writes adult and YA dark fiction/sci-fi/fantasy, and his works range from quiet suspense to over-the-top comic gruesomeness. As a child, his favorite playground was a 17th-century cemetery, which many people feel explains a lot. You can follow him at www.twitter.com/jgfaherty, www.facebook.com/jgfaherty, www.jgfaherty.com, and http://jgfaherty-blog.blogspot.com/
For the Dark Poetry Scholarship, the Committee is:
Marge Simon (see above)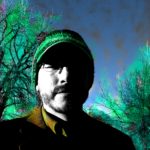 John Reinhart – An arsonist by trade, John Reinhart lives on a farmlette in Colorado with his wife and children. He is a Frequent Contributor at the Songs of Eretz, associate editor at Poetry Nook, and member of the Science Fiction Poetry Association. He was awarded the 2016 Horror Writers Association Dark Poetry Scholarship, and is a Rhysling and Dwarf Stars Award nominee. To date, he has penned two chapbooks and two full length collections. More of his work is available at http://www.patreon.com/johnreinhart and https://www.facebook.com/JohnReinhartPoet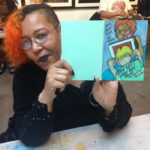 Sumiko Saulson is a horror, sci-fi and dark fantasy writer, winner of the StokerCon Scholarship from Hell and 2nd Place Carry the Light Sci-Fi Short Story Award. She wrote 60 Black Women in Horror Fiction. Her novels include Solitude, The Moon Cried Blood, Happiness and Other Diseases, and Warmth. She has written short stories for anthologies including Forever Vacancy, Babes and Beasts, Tales from the Lake 3, and Clockwork Wonderland. She writes for Search Magazine. Born to African-American and Russian-Jewish parents, she is a native Californian, and has spent most of her adult life in the Bay Area.

For the Rocky Wood Memorial Scholarship, consultants are: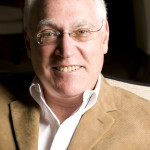 Leslie S. Klinger is the New York Times-best-selling editor of the Edgar®-winningThe New Annotated Sherlock Holmes, The New Annotated Dracula, and most recently, the Bram Stoker Award®-nominated The New Annotated H. P. Lovecraft for Liveright/W. W. Norton, In the Shadow of Edgar Allan Poe (Pegasus Books), as well as the Bram Stoker Award®-nominated Annotated Sandman (Vertigo/DC Entertainment). He also co-edited, with Laurie R. King, the anthologies A Study in Sherlock (Random House) and the Anthony®-winning In the Company of Sherlock Holmes (Pegasus Books). He is currently working on The New Annotated Frankenstein, to be published by Liveright in October 2017. Klinger formerly served as the SoCal Chapter President and on the National Board of the Mystery Writers of America. He practices law in Los Angeles, where he lives with his wife, dog, and 3 cats. For more, please visit www.lesliesklinger.com.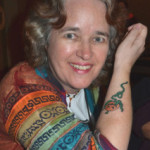 Lisa Morton is a screenwriter, author of non-fiction books, novelist, six-time winner of the Bram Stoker Award®, and Halloween expert whose work was described by the American Library Association's Readers' Advisory Guide to Horror as "consistently dark, unsettling, and frightening." In 2014 she released the novels Netherworld andZombie Apocalypse!: Washington Deceased, and 2015 saw the publication ofGhosts: A Haunted History and the short story collection Cemetery Dance Select: Lisa Morton. She is the author of over one hundred short stories, and her most recent work can be found in Dark Screams 4, October Dreams 2, nEvermore, and Out of Tune. As a Halloween expert, Lisa has appeared on The History Channel and The Discovery Channel, in the pages of The Wall Street Journal and the LA Times, at such events as the Utah Humanities Book Festival, and online in podcasts at BoingBoing and The Geek's Guide to the Galaxy. Lisa lives in the San Fernando Valley, online at www.lisamorton.com, or she can be found at Facebook.
The Scholarship From Hell will be judged by the Chairs of the 2018 StokerCon.
---
Note: Please do not attempt to contact the committee members individually. If you have questions regarding your scholarship application, please direct them to HWA's Administrator Brad Hodson. Thank you.