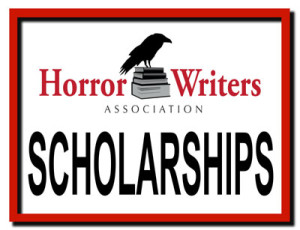 The Horror Writers Association (HWA) is pleased to offer five scholarships to assist writers looking to pursue a career as a writer of horror fiction, nonfiction, or poetry. We also offer one endowment to libraries to expand their young adult reading programs.
HWA is dedicated to promoting the horror genre and providing education to both the general public (via our appearances at conventions and book festivals, our yearly StokerCons, and our iconic Bram Stoker Awards®) and to writers.
The HWA, Mary Wollstonecraft Shelley, Dark Poetry, and Rocky Wood Memorial Scholarship are currently open to applications! Please click on individual scholarships to apply. Open through August 1st, 2018.

---