The HWA Scholarship
John C. Mannone has work in Blue Fifth Review, New England Journal of Medicine, Peacock Journal, Gyroscope Review, Baltimore Review, Pedestal, Pirene's Fountain, Event Horizon, Eye To The Telescope and others. He's the winner of the 2017 Jean Ritchie Fellowship in Appalachian literature and the recipient of two Weymouth writing residencies. He has three poetry collections: Apocalypse (Alban Lake Publishing), nominated for the 2017 Elgin Book Award; Disabled Monsters (The Linnet's Wings Press) featured at the 2016 Southern Festival of Books; and Flux Lines (Celtic Cat Publishing). He's been awarded two Joy Margrave Awards for Nonfiction and nominated for several Pushcart, Rhysling, and Best of the Net awards. He edits poetry for Abyss & Apex, Silver Blade, and Liquid Imagination. He's professor of physics near Knoxville, TN. http://jcmannone.wordpress.com
The Mary Shelley Scholarship
Eva Roslin writes dark fantasy and horror fiction. She is a recipient of the Mary Wollstonecraft Shelley Scholarship, awarded by the Horror Writers' Association. She is a Supporting HWA member. Her work has appeared in such publications as Dark Heroes (Pill Hill Press), Murky Depths, Ghostlight Magazine and others. Her reviews and articles have appeared in Cemetery Dance and Hellnotes to name a few.
The Dark Poetry Scholarship
Ashley Dioses is a writer of dark fantasy, horror, and weird poetry from southern California.  Her debut collection of dark traditional poetry, Diary of a Sorceress, is forthcoming from Hippocampus Press in October.  Her poetry has appeared in Weird Fiction Review, Spectral Realms, Weirdbook Magazine, and elsewhere.  Her poem "Carathis," published in Spectral Realms 1, appeared in Ellen Datlow's full recommended Best Horror of the Year Volume Seven list. She has also appeared in the Horror Writers Association Poetry Showcase 2016 for her poem "Ghoul Mistress."  She is an Active member in the HWA and a member of the SFPA.  She blogs at fiendlover.blogspot.com.
The Rocky Wood Memorial Nonfiction Scholarship (two recipients)
Kelly Robinson is a freelance writer and researcher with a particular interest in silent horror films. Her bylines appear in magazines such as Rue Morgue, Smithsonian, History, and Mental Floss. Her feature story on lost horror films was nominated for a Rondo Hatton Award for excellence in classic horror research. She has produced and hosted eclectic events from underground theatre to an international conference on Jack the Ripper, and is the founder and host of Knoxferatu, a silent horror film event in Knoxville, TN. She is currently researching and writing a book on lost horror films from the silent era and beyond, and recently gave a presentation on lost horror silents at the Library of Congress' Mostly Lost film workshop. Her essay "Where the Wild Roses Grow: The Strange Allure of Murder Ballads" will appear in the upcoming book Under My Thumb: Songs That Hate Women and the Women Who Love Them (Repeater Books, 2017).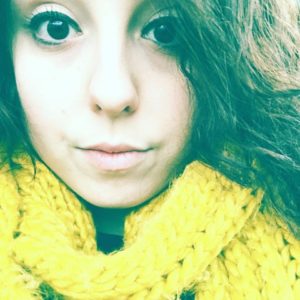 Stephanie M. Wytovich is an American poet, novelist, and essayist. Her work has been showcased in numerous anthologies such as Gutted: Beautiful Horror Stories, Shadows Over Main Street: An Anthology of Small-Town Lovecraftian Terror, Year's Best Hardcore Horror: Volume 2, The Best Horror of the Year: Volume 8, as well as many others.
Wytovich is the Poetry Editor for Raw Dog Screaming Press, an adjunct at Point Park University, and a mentor with Crystal Lake Publishing. She is a member of the Science Fiction Poetry Association, an active member of the Horror Writers Association, and a graduate of Seton Hill University's MFA program for Writing Popular Fiction. Her Bram Stoker Award-winning poetry collection, Brothel, earned a home with Raw Dog Screaming Press alongside Hysteria: A Collection of Madness, Mourning Jewelry, and An Exorcism of Angels. Her debut novel, The Eighth, is published with Dark Regions Press.
Her next poetry collection, Sheet Music to My Acoustic Nightmare, is scheduled to be released October 2017 from Raw Dog Screaming Press.
Follow Wytovich at http://www.stephaniewytovich.com/ and on twitter @JustAfterSunset​.